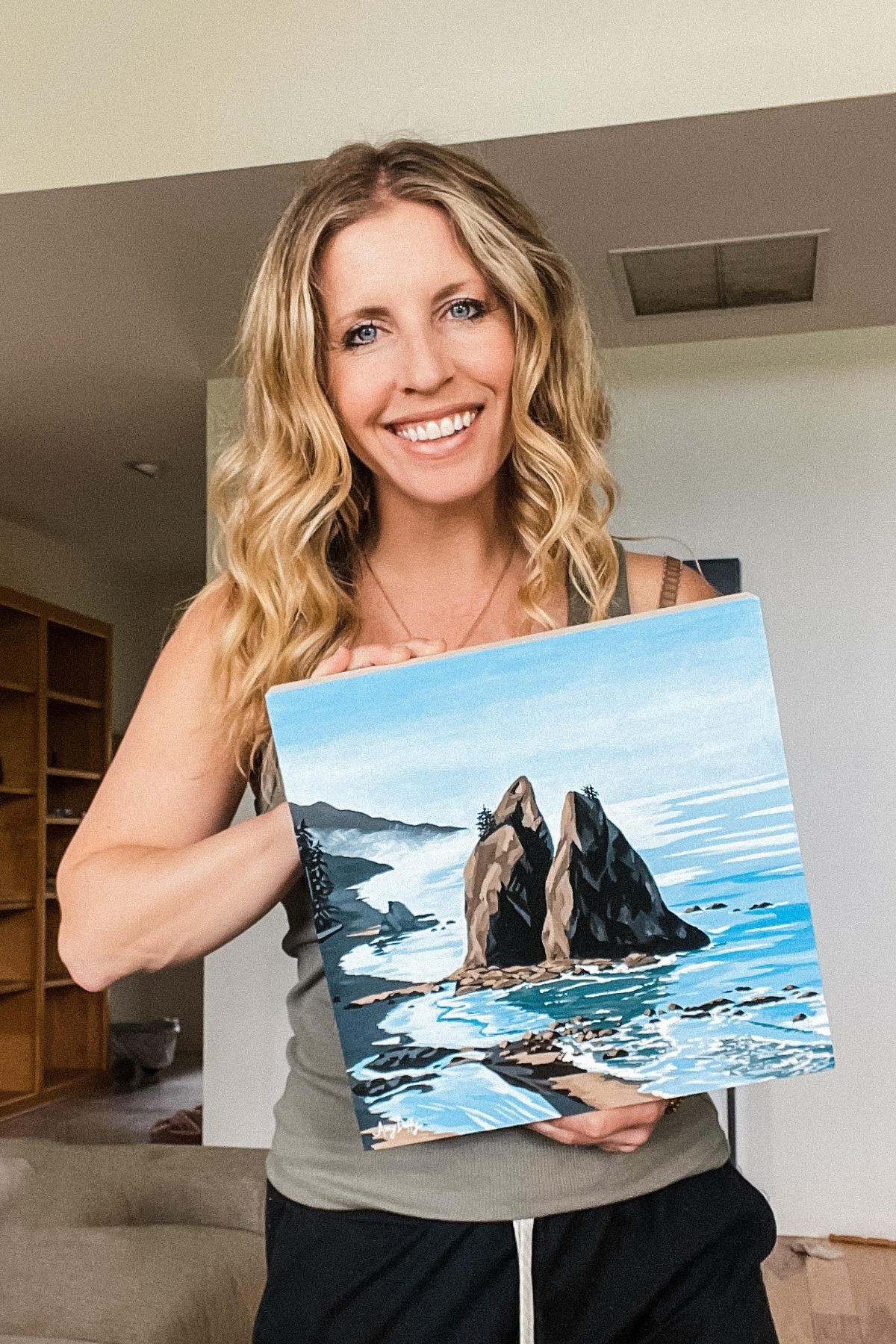 I'm Amy, a painter and photographer based in the beautiful Pacific Northwest. I reside on the Olympic Peninsula surrounded by incredible natural beauty.
My art and photography is inspired by my adventures surfing, snowboarding and hiking around the Pacific Northwest.
When I'm not creating, you can find me hiking in the woods with my kiddos, paddling out into the cold waters to surf a few waves on the coast, or enjoying a cold beer at my favorite brewery.
I feel so lucky to call myself and artist and share the beauty of my region with you. Thank you for stopping by and supporting my art!